The Greek goddess Athena was the original heroine.
Known as "Athena, Goddess of Wisdom," her roles in ancient Grecian times were as diplomat, planner, and mediator. She was renowned for her fairness and compassion, yet also for her strategic and logical mind. She represents courage and wisdom guided by reason.
It makes sense, then, for the ATHENA Award to have been named in honor of this goddess. Dedicated to the recognition and encouragement of extraordinary professional women, the ATHENA Award Program of Greater Pittsburgh celebrates today its two-decade legacy. The Award luncheon, held at the Westin Convention Center Hotel in Pittsburgh, will recognize past Award recipients and host keynote speaker Martha Mayhood Mertz, the founder of ATHENA International.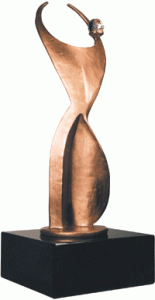 The nominees for the 2010 ATHENA Award have met the following criteria:
Demonstrate excellence, creativity, and initiative in her business or profession
Provide valuable service by contributing time and energy to improve the quality of life for others in the community
Actively assist women in realizing their full leadership potential
Jill Yahnite, Zoltun Design's VP of Sales and Marketing, will be in attendance as a member of the Host Committee.
Inspired by the celebrated topic of women's leadership, Jill spoke at the Brentwood-Baldwin-Whitehall Chamber of Commerce meeting on September 10 about her own professional history. Realizing that the majority of her mentors have been men, Jill challenged the women in the audience (and the one male) to reach out to other women and assist them by giving them advice and guidance on career paths, personal plans, and any other obstacle along the way.
Zoltun Design is proud of its association with the ATHENA Award, and congratulates the nominees. Good luck, ladies!