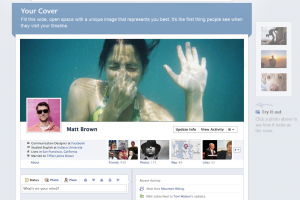 Facebook switched it up a bit last week, to equal parts dismay and delight of its users.
Some changes have already happened, while some are forthcoming as a result of the social giant's F8 conference, which was held last week.
Here's a look at some of the changes that have already happened (and will be happening), and a few tips to take advantage of.
Facebook now allows people to "subscribe" to users' updates, giving you more control over what you choose to see from your friends and what they see from you. People who aren't your friends can also subscribe to your updates – but only to the ones that you make "public."
If you want to make sure that you're sharing things only with the people you want to share them with, go to your Privacy Settings and double-check.
Facebook Lists, found on the left sidebar of your homepage, have existed for a while. Now they're easier to organize and keep updated. They're also completely optional.
Smart Lists are automatically created based on the people with whom you interact on a regular basis, but you can move people around as you choose. This way, you can share stories or photos with your family without also sharing the same with all of your coworkers. Simply click on your list on the left-hand sidebar. Once on the List profile, click "Manage Lists."
The timeline, though still in beta testing, has gotten mixed responses from Facebook users. The way your profile works today, the stories that you published, say, last month are hidden by newer content. The only way to access these stories is to click "Older Posts."
 Now with Timeline, the Facebook profile as you know it will be completely remodeled. The most striking change will be a giant photo across the top of your profile, changeable as you wish. Older things on your Wall are still visible as you scroll down, and will appear in the timeline in the order in which they happened. You will also be able to go back in time by searching specific dates or activities in the past.  As CEO Mark Zuckerberg puts it, it's "a timeline of your life."
 You'll have the options to hide or feature stories and change the privacy settings.
These are just a few of the changes to expect in the near future. What do you think of Facebook's newest renovations? Leave a comment and let's discuss!