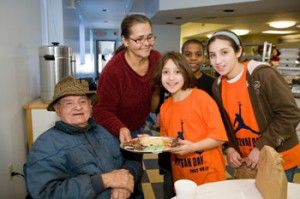 We're coming up on the end of October (already, can you believe it!)  and Zoltun is hosting a Thanksgiving food drive for Pittsburgh-based Rainbow Kitchen Community Services.
Rainbow Kitchen is an amazing non-profit organization dedicated to helping low-income and poverty-stricken individuals and families. Their main objective is to improve the quality of life for these families by addressing their immediate needs and offering guidance and support in times of crisis.
Our plan is to collect non-perishable food and other items for a month and to donate everything to the Rainbow Kitchen. In the lobby of 10 Bedford Square, there will be several containers  for you to drop your donated items in. We will be collecting until Friday, November 19, when we'll take all of the collected donations to Rainbow Kitchen.
For each container that is filled, Zoltun will also donate a turkey. So let's fill a bunch! Below is a  list of suggested items to donate – it's not comprehensive, so be creative! Also keep in mind that clothing is not necessary for this particular drive, as we will be having a "Clothing-and-Other-Item" Drive closer to the holidays.
For those who would graciously like to donate but cannot make it to the Zoltun Studio, please email alex@zoltun.com.
'Tis not the season just yet, but it's right around the corner! (Have you noticed the retailers have started the barrage of joyous holiday decor ?)
Visit us on Facebook to keep up with important Zoltun info!