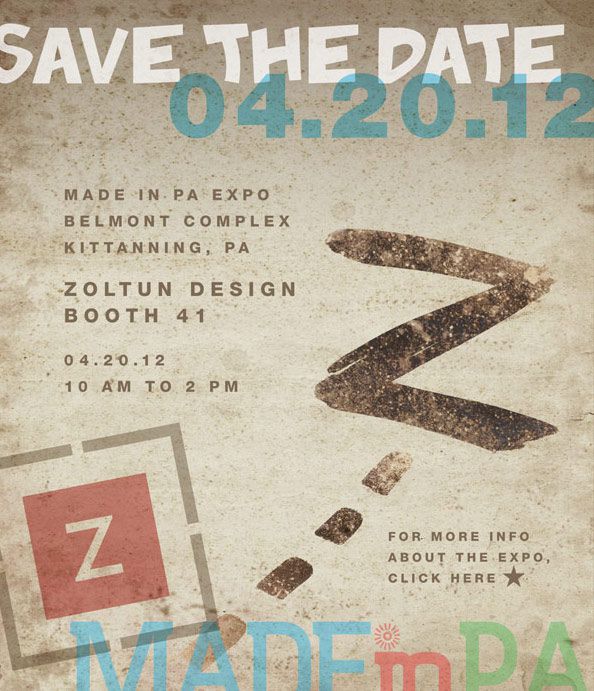 SAVE THE DATE 4.20.12
MADE IN PA EXPO | Belmont Complex | Kittanning, PA
Zoltun Design – Booth 41 | 10 am – 2 pm
About the EXPO
The MADE in PA EXPO, previously known as the ARMTech Showcase of Industry and Technology, is a two-day supplier forum and trade show highlighting the capabilities of manufacturing firms in Pennsylvania. The EXPO will provide attending manufacturing firms "how to do business" seminars with large regional and national OEMs, as well as an opportunity for visibility and networking with other Pennsylvania firms.
A Little Bit About Zoltun
Based in Pittsburgh, Pennsylvania, Zoltun Design specializes in graphic design for varied media, including print design, Web site and interactive design, and catalog design. Zoltun can help you with all of your logo, brochure, annual report, illustration, branding, packaging design, database, multimedia, programming, Web development, Web site, CD, e-commerce needs, and more.