You'd think that people would have more common sense than to Super Glue® an eye patch to their face.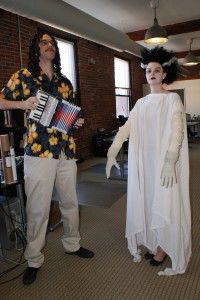 But you'd be wrong and, for that, we have stories like these.
While we know that dressing up can be a blast, we would like to remind you of a few precautionary measures:
1.) Be careful what and where you're Super Glueing.
2.) Advice for staging a gallows scene: um, just don't stage a gallows scene. No noose is good noose.
3.) How do you know you're not allergic to that face paint, or that prosthetic body part, or that fake blood?
4.) Check your kids' candy before they eat any of it.
5.) Don't drink and drive … or even drink and walk: 5,220 pedestrian accidents occurred last Halloween!
So, now that we've taken care of the spooky part, we'd like to wish you all a very safe and happy Halloween from Zoltun!