Zoltun recently announced that the graphic design agency will be adding Language Translation to their already extensive list of services.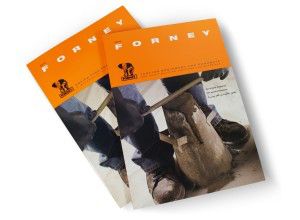 The South Side-based graphic design firm has over 50 years of experience in translation and utilizes skilled professional translators whose degrees are specifically tailored to language specialization. They also speak the language native to the areas for which they translate.
Their translators are proficient in the latest and most sophisticated technology in translation, which ensures consistent language and formatting throughout documents, saving customers time and money by cross-referencing previously translated material. Translation is available in over 30 languages and is accessible in all dialects.
"No project is too large or too complex," says Rick Zoltun, president. "Whether it's a catalog or brochure, instruction or technical manual, marketing materials, presentations and proposals, textbooks, or websites, our designers can handle it with responsiveness and ease."
Zoltun is a corporate member of the American Translators Association and abides by its strict code of professional conduct and business practices in all their work, not just translation services.
The design firm also announced recently that they will break away from web hosting services, which simply means that they will no longer store clients' websites on the Zoltun server. Zoltun will continue to produce award winning web design and content managed web systems that can help grow your business.
Zoltun strives to be the smartest design destination for both creativity and value. They have built their reputation on putting their customers first, keeping their commitments, and being involved in their neighborhood.
At Zoltun, they know what it takes to deliver distinctive results. They have know-how, talent, and experience in print, catalog, and Web. They put all of that expertise to work for their clients every day.
If you would like more information about these topics, or to schedule a consultation with Jill Yahnite, VP of Sales and Marketing, please call Zoltun Design at (412) 488-2623 or e-mail Jill at jill@zoltun.com.