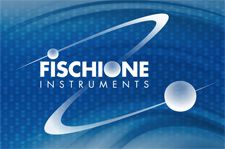 Headquartered in Pittsburgh, Fischione Instruments uses state-of-the-art technology to provide its clients with the highest quality, most innovative instrumentation.
Today in the microscopy community, Fischione Instruments' products are found in more than 500 research laboratories worldwide.
The worldwide client base served by Fischione Instruments includes much of the scientific community, such as microscopists, physical and life scientists working at universities, nuclear and medical materials research firms, and companies within the biotechnology, semiconductor, nanotechnology, communication, steel, automotive, and aerospace industries. Branches of the United States Department of Energy and Department of Defense also rely on the expertise of the company and the superior quality of its products.
To learn more about Zoltun's work with Fischione, visit the Project Profile section of this newsletter.