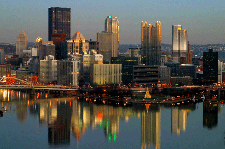 We think it's pretty cool that Pittsburgh has been getting so much attention from Hollywood recently. In the past few months, the city has seen its share of movie stars walking around, including gaggles of girls following around Taylor Lautner, who recently wrapped up Abduction; Katherine Heigl filming One for the Money, and Jake Gyllenhaal and Anne Hathaway making Love and Other Drugs.  (By the way, you may catch glimpses of 10 Bedford Square and places along Bingham Street in Love and Other Drugs — several scenes were shot in our neighborhood. So be on the lookout for some of us Zoltunites hanging around in the background, trying our best to see and be seen!)
Of all the metropolitan areas in the country, why has Pittsburgh become one of the film industry's favorite locations in which to shoot?
Aside from the abundance of diverse architecture and charismatic neighborhoods, Pittsburgh also has its own film office, which facilitates the film and production crews when they come to town, hooking them up with valuable information about locations, permits, and other resources.
In no specific order, here is a rather impressive list of blockbusters filmed (partially or in their entirety) in the City of Bridges. It seems as though our city is particularly suited for gritty dramas and horror flicks. We dig it.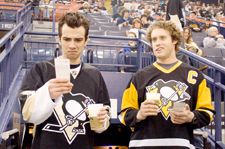 10. Factory Girl
9. The Mothman Prophecies
8. The Road
7. She's Out of My League
6. Love and Other Drugs
5. Abduction
4. One for the Money
3. Flashdance
2. The Silence of the Lambs
1. Night of the Living Dead