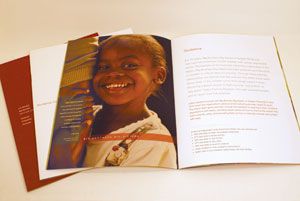 You may be familiar with Zoltun through work we've done together to promote your company or organization.
Or, you may be familiar with some of the genuinely talented people who comprise our design team. But you may not know about some of the causes that enkindle our support, and that often go unnoticed. A year in the making, this brochure is a labor of love.
This compendium of imagery and information shines a light on what can come of good work and meaningful partnerships. We are proud to be involved with the organizations listed and featured in this brochure. We are thankful for the professional and personal friendships that have transpired as a result of our work with them on design campaigns for a common cause.