Zoltun is giving away 2 FREE pairs of tickets to the Wagner House Fundraiser "A Night Down Under," an Aussie-inspired Wine Tasting and Dinner event at Edgewood Country Club in Pittsburgh!
All you have to do to enter is "LIKE" our Status on Facebook!
We'll pool the "Likes" and randomly draw from a hat to select the winners.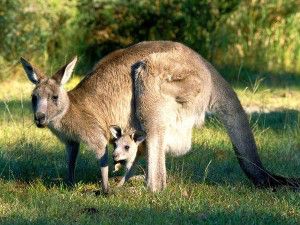 Wagner House's 6th Annual Wine Tasting will be held on Saturday February 26, 2011. Hors d'oeuvres will begin at 6:30 pm and dinner and wine pairing will begin at 7:30.
The Wagner House Center for Children is an amazing non-profit organization dedicated to providing low-cost, high-quality care to children (ages six weeks to five years) of teenage and single parent households. The Wagner House provides daily child care and parent education to teen and/or single parents who are completing their education or returning to the work force.  These parents may be otherwise unable to take advantage of career opportunities necessary to provide a nurturing and functional home for their children.
Early childhood development programs are essential to getting a healthy start in life, and because of programs such as the Wagner House, these parents and children are able to reach that healthy start a little easier.
Zoltun is purchasing a table for 8 and all proceeds will go to the Wagner House Center for Children.
Two employees of Zoltun Design and their guests will be attending (We don't know who yet, but we'll let you know).
No donation is expected. You and a guest's appearance alone at this fun, delicious and most of all, FREE fundraiser is more than enough!
For more information, visit www.wagnerhouse.org or email alex@zoltun.com.