Based in Pittsburgh, Zoltun Design has offices in both Steeler Country and Packer Territory, which makes for a particularly interesting Super Bowl XLV.
The graphic design company's Pittsburgh and Milwaukee offices have been exchanging jabs since the division playoffs, and they have developed a friendly wager that will not only make the hoisting of the Lombardi trophy even more meaningful, but will benefit all of Zoltun's employees and food pantries in both cities.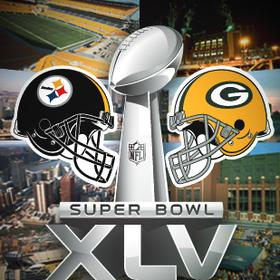 If the Steelers win, the Milwaukee Zoltun crew will send a box of famous Wisconsin goodies to the Pittsburgh office, including everything from quality cheese and bratwursts to Miller beer. If the Packers pull out a win, the Pittsburgh crew will deliver the very best in Pittsburghese food to the Milwaukee gang. Primanti's sandwiches being difficult to ship, the box will instead contain pierogies, kielbasa, and some good old "Ahrn City" beer.
But it's not just the employees who will benefit from either team's victory — Zoltun will also turn this intercompany Super Bowl event into charitable work. Whatever the final score, Zoltun will donate pounds of food equal to the combined final score of the game to both cities. So, a score of, say, 28-20 will result in 48 pounds of nonperishable grocery items being donated to charitable food pantries in Milwaukee and Pittsburgh.
Zoltun was recently nominated to the Pittsburgh Post-Gazette's "Top 50 Places To Work In Pittsburgh." An attitude of charitable giving and the company's dynamic environment make this nomination well-deserved.
Zoltun strives to be the smartest design destination for both creativity and value. They have built their reputation on putting their customers first, keeping their commitments, and being involved in their neighborhood.
At Zoltun, they know what it takes to deliver distinctive results. They have know-how, talent, and experience in print, catalog, and Web. And they put all of that expertise to work for their clients every day.