With 5,500+ entries from 15+ countries, the Hermes Creative Awards judges had a lot on their plates this year. And now that the results are in, guess who else has their hands full? Zoltun Design! For the 2014 Hermes, we broke our previous record and received 6 awards for excellence in concept, writing, and design—2 Platinum, 2 Gold, and 2 Honorable Mentions. We're so proud that our hard work from the past year has paid off, and we're excited to share our winning projects.
Calgon Carbon Corporation promotional handout
Platinum
To incorporate the coconut used in Calgon's water cleansing process into a relevant tradeshow giveaway, we created the "We're nuts about coconuts!" bath bar. We were involved in every stage of this project—from brainstorming the concept and sniffing scents to crafting taglines, designing labels, and hand-assembling components.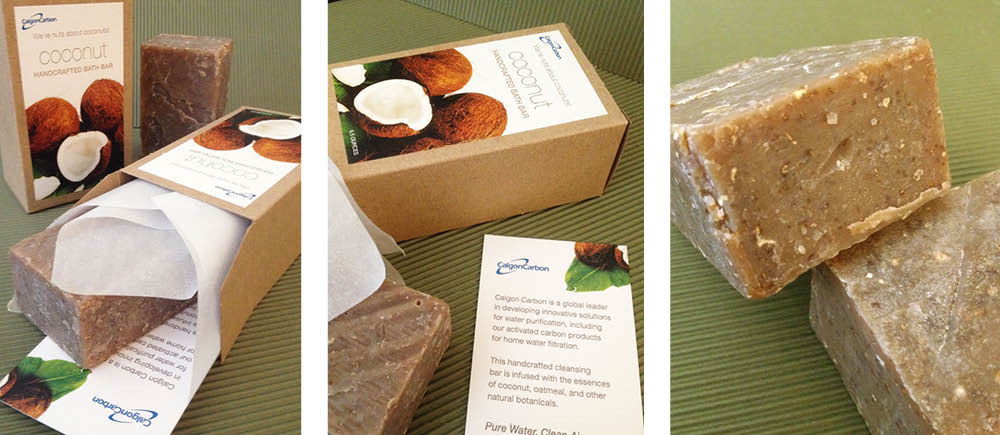 Sloan Brothers full-page ad
Platinum
After 92 years of business, Sloan Brothers was ready to tap into the advertising world. They came to us to create this award-winning ad featured in multiple trade publications. In addition to design, this project showcased our versatile creative writing skills used to create standout taglines and marketing text for any product.
ALCOA corporate benefits guide series
Gold
It pays to network. Following a chance encounter with ALCOA on LinkedIn last year, we were tasked with revamping their yearly employee benefits guides. We presented ALCOA with brand new guidebooks that highlighted and organized important information for employees. One Hermes later, we're pretty happy with the results.
R&Q branding and marketing materials
Gold
Before we got our hands on R&Q, they were Regulatory & Quality Solutions, LLC, a medical device consulting company in need of our expert rebranding skills. We gave them a crisp new name and logo, then sent them on their way with numerous marketing materials including business cards, flyers, brochures, banners, and a 20-foot tradeshow booth.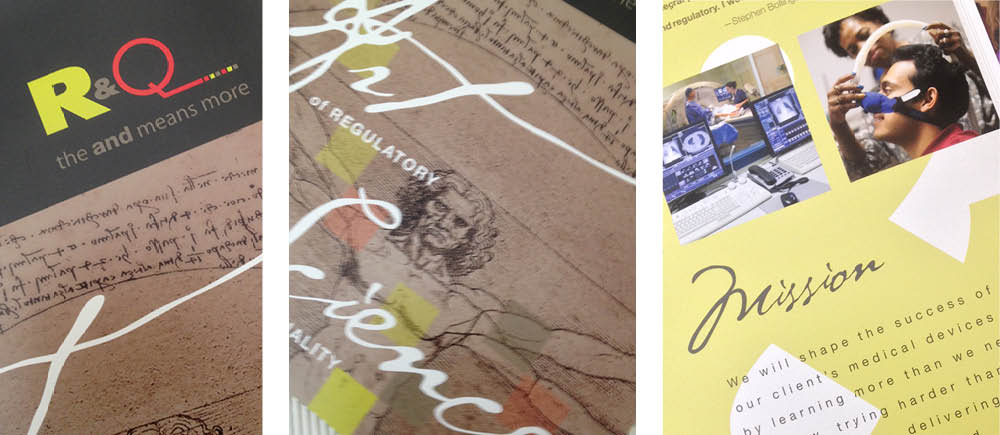 Calgon Carbon Corporation product brochures
Honorable Mention
We love all of our clients, both old and new. But we're especially proud that we won two awards this year for Calgon, a client of just under a year. Calgon uses these two brochures at tradeshows and in the field as in-depth introductions to their respirator and mercury removal products.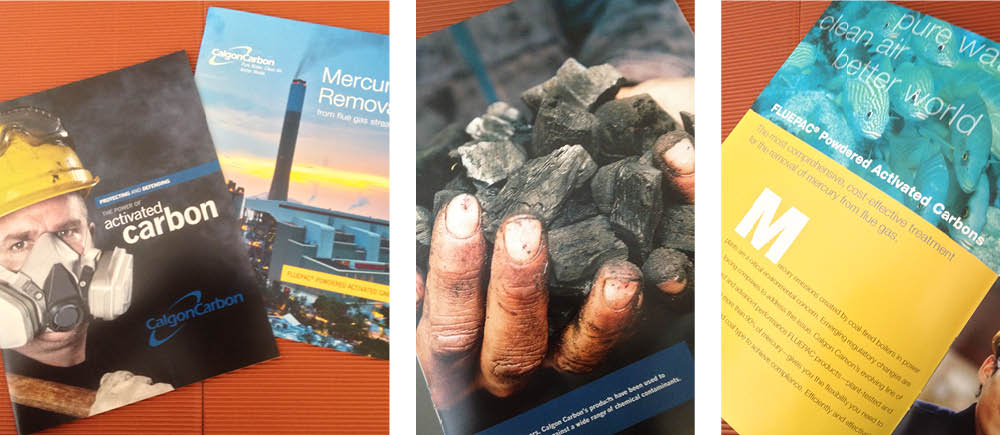 Philips Respironics trade show handbook
Honorable Mention
We created this promotional booklet to showcase Philips Respironics' latest sleep therapy innovations for the Associated Professional Sleep Societies' (APSS) 2013 Sleep Show. As pictured here, our booklet slid into a metallic sheet with a glistening sheen. An honorable mention proves that our design was anything but tired.