Each year, the Association of Marketing and Communications Professionals presents
the Hermes Creative Awards to projects that excel in concept, writing, and design.
Zoltun received six Hermes awards for our work in 2011. Keep scrolling for an in-depth look
at all the winners.
NOVA Chemicals Elemix Six Brochure
Honorable Mention
Zoltun created and built the branding of Elemix Concrete Additive from its inception… just one product from a varied line by NOVA Chemicals.
After meeting with the client and reviewing the four Elemix properties, Zoltun was quick
to take poetic license and work with the client to add two additional qualities: reliable
and sustainable. This addition enabled us to dub the brochure "the Elemix Six."
("Elemix Four" just didn't have the same pizazz.)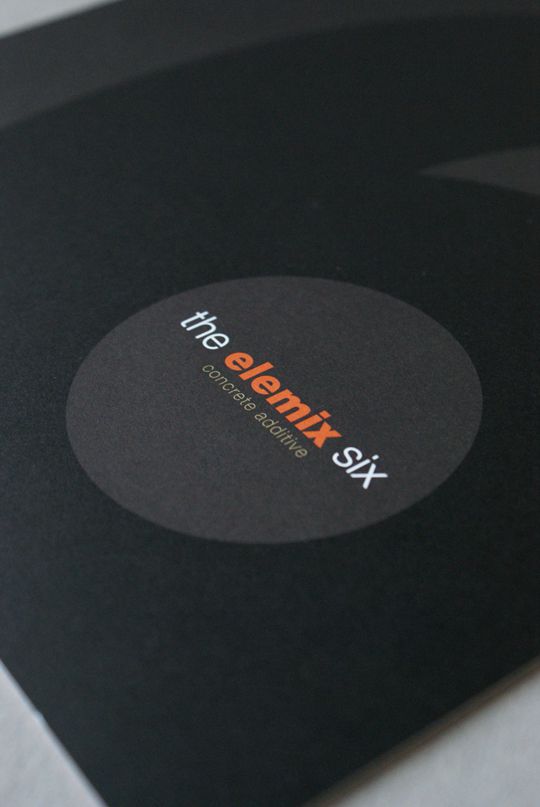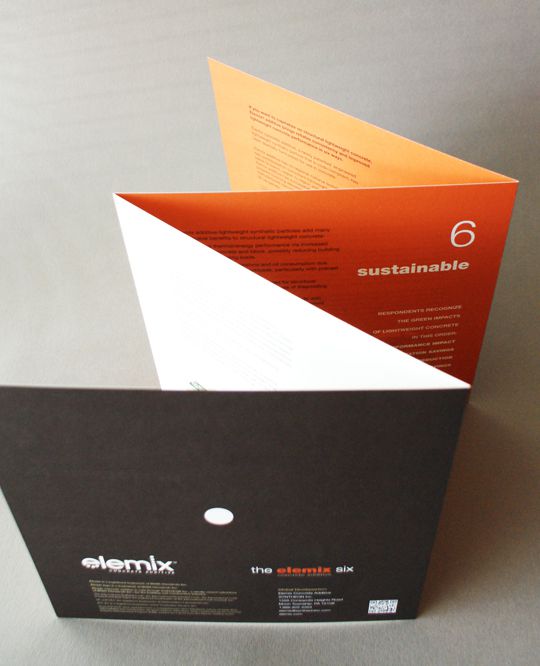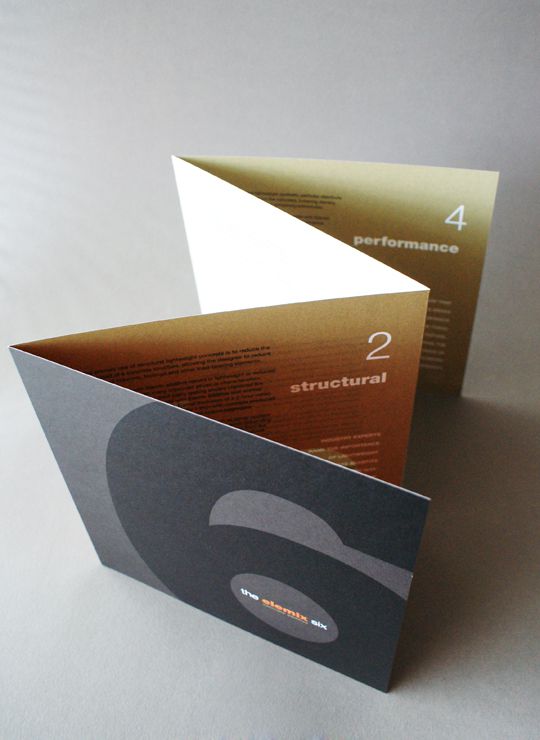 Philips Respironics
"Pathway to Better Outcomes" Handbook
Honorable Mention
Not only did Zoltun design and produce all of the graphics for the Philips Respironics 60′ x 70′ trade show booth, but we were also given the task of coming up with thoughtful and creative print support materials.
Designed in flipbook fashion, the handbook provided useful information that guided the attendee along the path of three sample patients and their typical journey with their current healthcare provider.
The use of transparent overlays to show cross comparisons was ingenious, and was the perfect solution to ensure a very personal experience as the attendee traveled through the booth.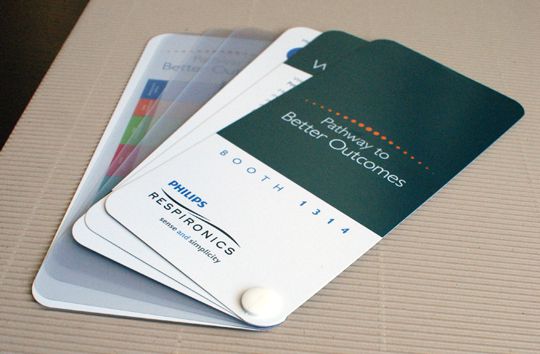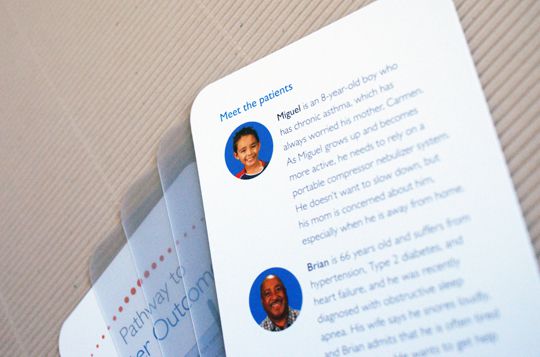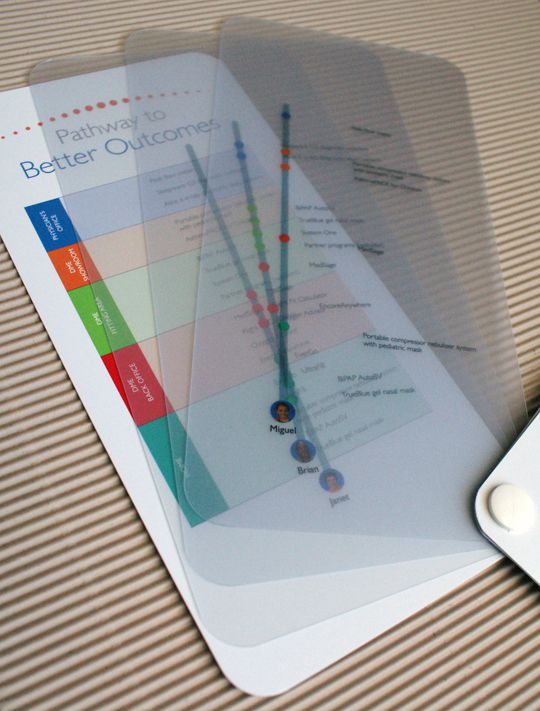 Wesley Spectrum Gala Invitation
Gold Award
This colorful invitation was the very first project that Zoltun worked on for Wesley Spectrum… and we hit it out of the park!
The Gala was held at Phipps Conservatory, and the evening's events were dispersed throughout the gorgeous living backdrop.
Included in the invitation package: a save-the-date card, the invitation, an RSVP card, an agenda brochure, and an auction guide.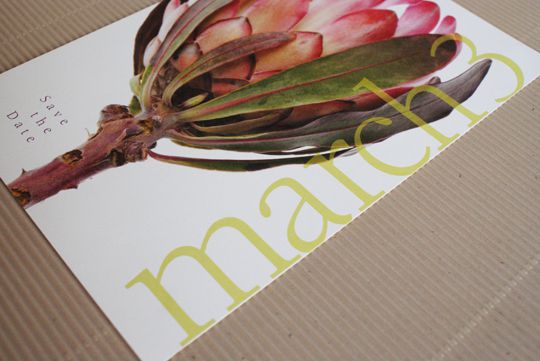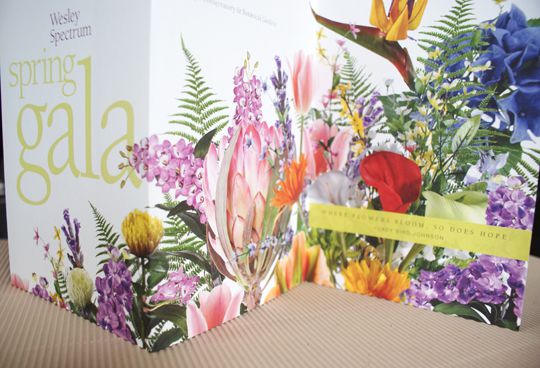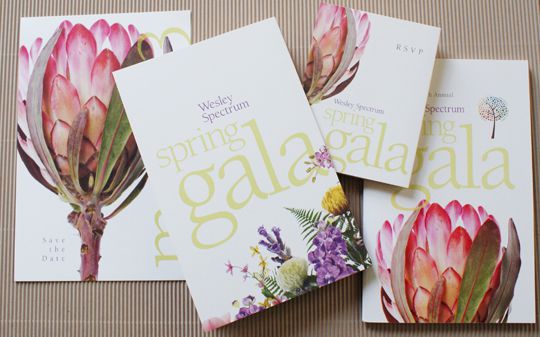 UPMC Center for Inclusion 2010–2011 Annual Report
Gold Award
Dignity and respect… two things we all should give and receive in every aspect of our daily lives.
The Center for Inclusion at UPMC has become an influential spearhead in setting the standard for fair and inclusive treatment of all human beings… where we live, where we work, and where we play.
We took a simple children's paint set and parlayed it into an entire annual report… using beautiful original watercolor paintings, from which we also drew graphic elements, to bring the colorful report
to life.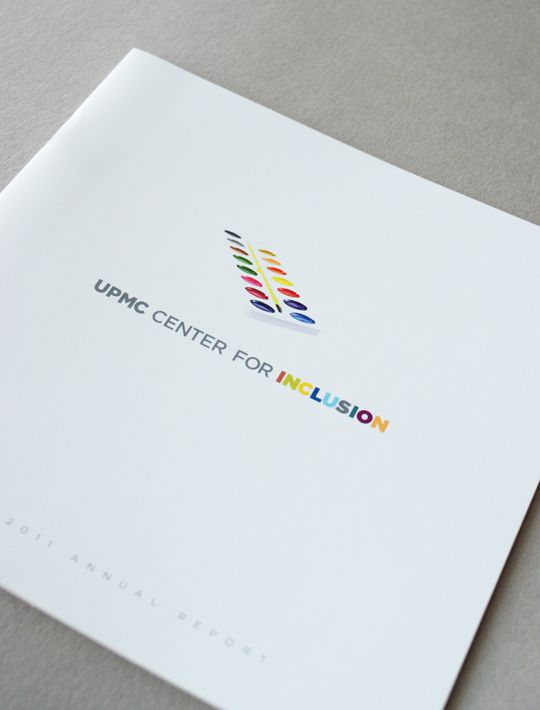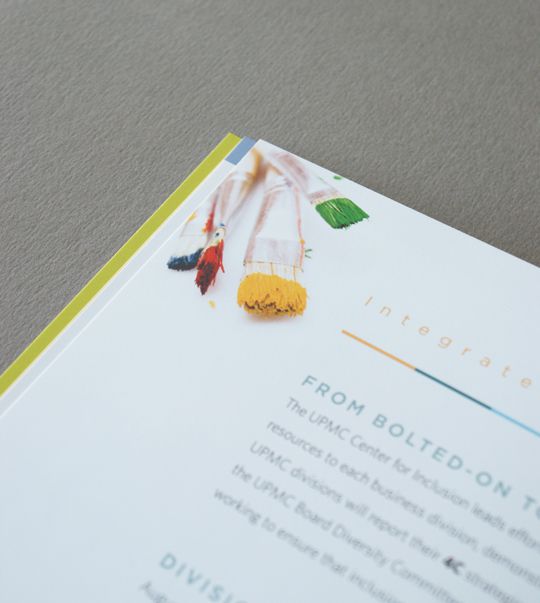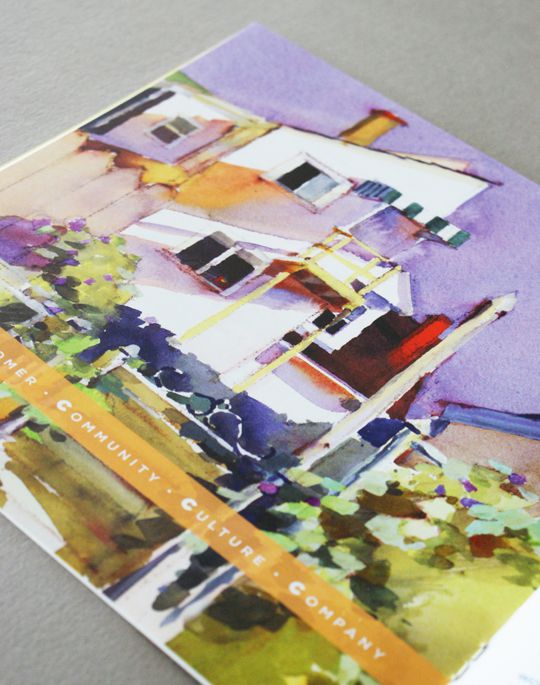 Dr. Simmons Speak Up for Patient Safety Award
Platinum Award
A longtime advocate for patient safety was retiring from UPMC.
Our task… to design a lapel pin in honor of Dr. Simmons' lifelong mission, along with the printed piece that would house the pin.
The design is a sleek, multi-fold, stacked die cut that showcases the pin with every flap that is lifted.
A specialty item, dedicated to a special man and his life's work.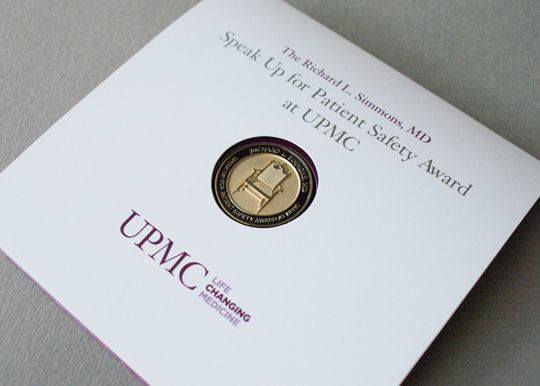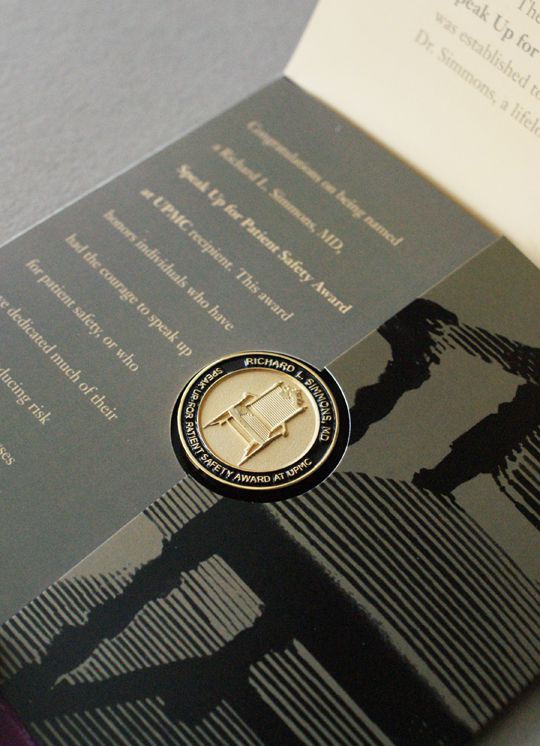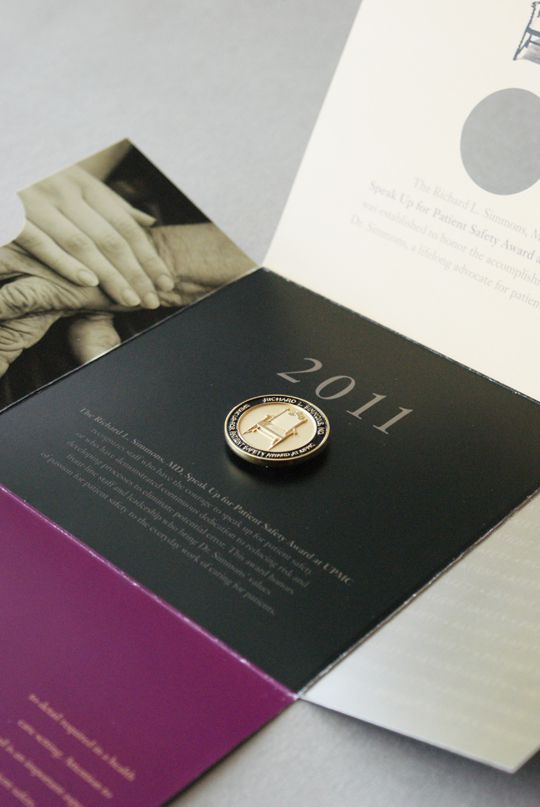 Zoltun Perpetual Magnet Calendar
Platinum Award
Once in a while, we're able to sneak in a cool self-promotional design project for ourselves.
We came up with the concept of using magnetic buttons… stylized the many magnets… purchased a couple of button presses… then spent a good amount of time shopping around for just the right local vendor to partner with us to get the job done.
The idea was to keep the ZOLTUN name displayed on the desks of our current clients, as well as the desks of friends and prospective clients, by giving them something timeless.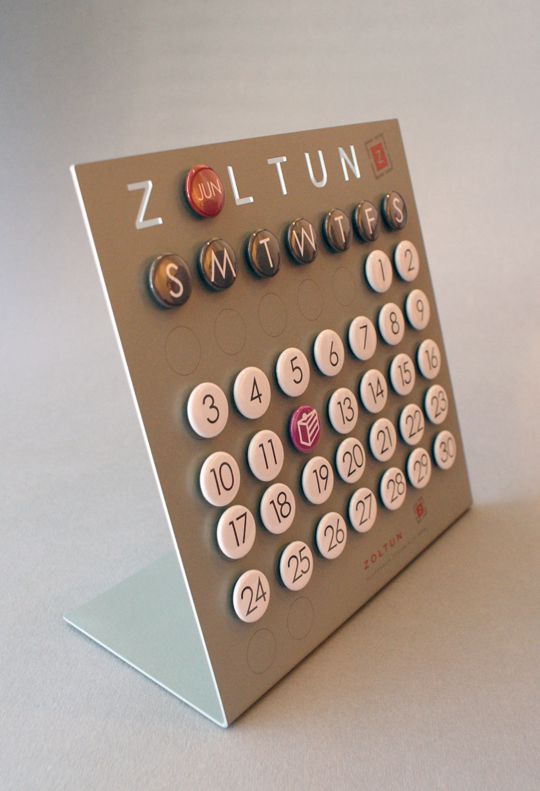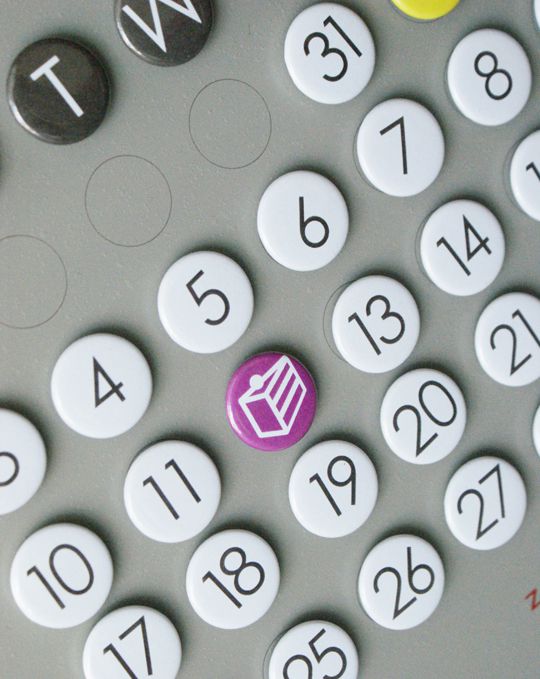 Want to see all the award-winning pieces and get your hands on your own perpetual calendar?
Set up a meeting with Renee and discover how Zoltun can create award-worthy designs for your business.