On Friday morning, three members of the Zoltun team traveled to Pittsburgh Phillips Elementary School
to follow up on our collaboration with The Education Partnership (TEP) at the beginning of February. Our Zoltunites were present for an assembly highlighting TEP's annual Adopt-A-School program. Students from each class performed songs, poems, and performances promoting messages of equality from African American heroes like Martin Luther King Jr., Rosa Parks, and many others. 
After the performances were finished, TEP led an activity encouraging student collaboration in school and continued learning at home. Teachers, sponsors, and one talented student participated in a fun challenge to promote sharing and the importance of owning proper school supplies. Demonstrating teamwork, three groups constructed pictures of school buses with varied amounts of resources provided between the teams.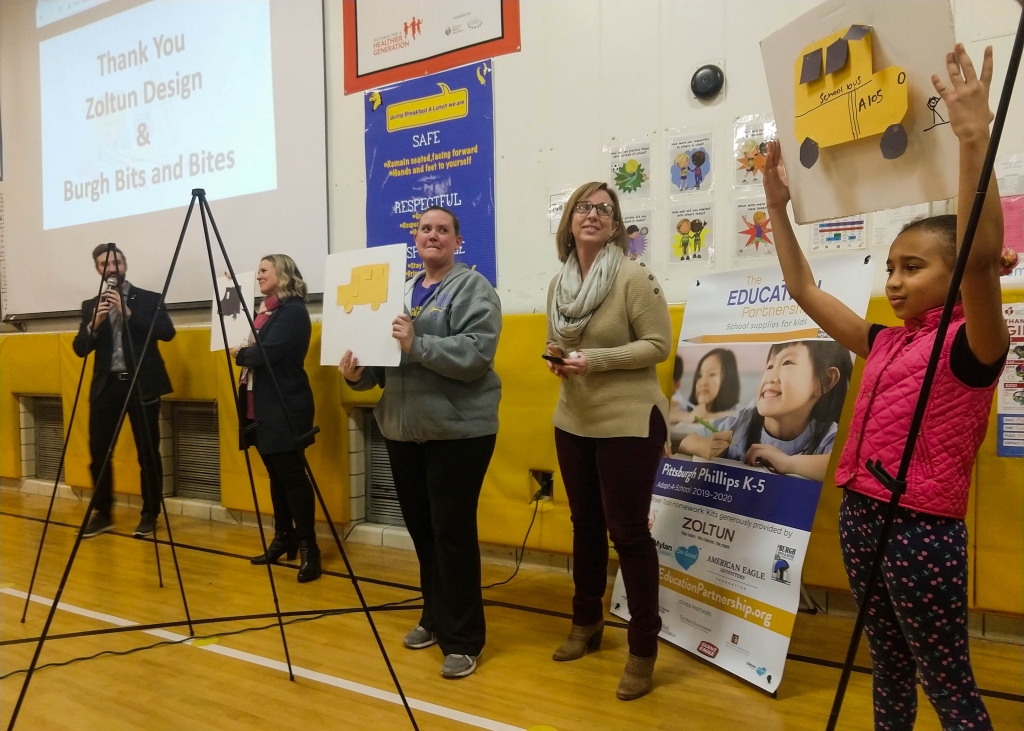 When festivities ended, sponsors from American Eagle Outfitters, 'Burgh Bits and Bites Food Tour, BYS Yoga, Mylan Foundation, and Zoltun Design handed over 300 school supply kits to students. The kits included materials like notebooks, pencils, scissors, toothbrushes, and many other essentials.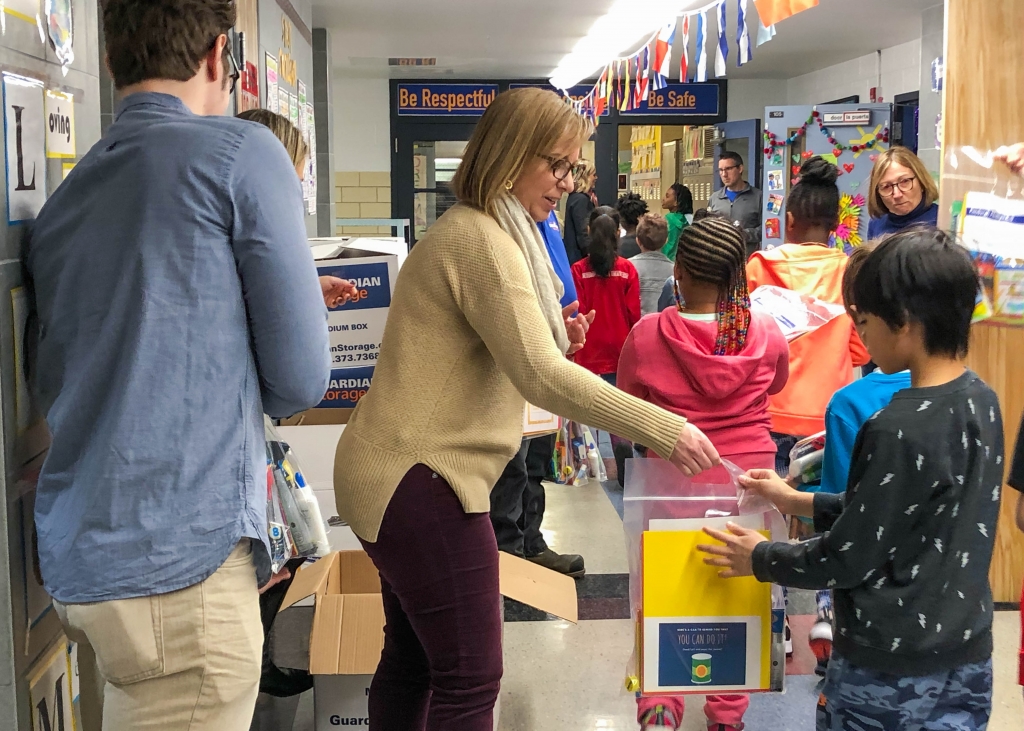 Our annual collaboration with TEP is beyond rewarding. We have the opportunity to help promote learning outside of the classroom and increase creativity at a young age, and we value the responsibility of passing on knowledge to younger generations.
To learn more about TEP, visit https://theeducationpartnership.org. 
Who knows, maybe you will want to get involved, too! 
By Nick Poprocky