For two consecutive Thursdays, a group of Zoltunites embarked on an educational journey into the world of social media. This is the first post of a 2-part blog series detailing our experiences during a GETCreative course offered by The Art Institute of Pittsburgh.
As we embarked on the course, led by Lauren Zito, some of us were more social media savvy than others, but we all learned a thing or two. The course is titled, "Reaching Customers through Social Media," so we thought we'd jump right into the strategy and tactics of reaching Zoltun's customers via the web…WRONG! The first part of the course was about understanding what social media platforms are best used for.
They are not:
• Just another forum for boosting a message
• A one-way communication
• Going away anytime soon
They are about:
• Audience participation in message-building and diffusion
• Two-way communication dependent upon feedback and peer-to-peer respect
• A real-time opportunity to engage with an audience in conversation
• A forum to cultivate relationships with consumers and foster brand trust
Is Collaboration on the Web Really a Thing?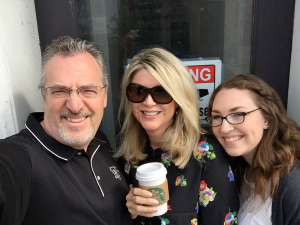 Our first in-class activity concentrated on understanding virtual, open-source collaboration. Through a "test" of Wikipedia, the online encyclopedia written by its users, we wanted to dispel the myth that anyone can make changes to an entry. How did we test this? By making a change, of course! We replaced one word. Then the article was inaccurate.
Throughout the next couple hours, the inaccuracy persisted. Lauren assured us the error would be corrected by moderators who perform fact checks and correct errors. Despite virtual collaboration continuing to challenge conventional hierarchical organizations, moderators still maintain a high level of control over what is written on the web. The test taught us that anyone can post, but you can't necessarily post anything you want. We eventually gave in to impatience with our test. We didn't wait for a moderator to correct our intentional error; instead, Lauren corrected it because she felt bad!
Continuing with in-class activities to help understand collaboration, we stepped outside the bounds of the web…we literally stepped outside. It was scavenger hunt time.
Scavenging the South Side
Splitting into two teams, we quickly found out that our turf on Pittsburgh's south side is an interesting place for a scavenger hunt. Our directives were fairly simple: retrieve certain things, take photos of certain things, and provide video evidence of other things.
The list varied, but a few of our favorites were:
• Acquire a stranger's autograph (extra points will be awarded if his/her name is Jordan)
• Photograph the entire team jumping (everyone must be in mid-air for the photo to count)
• Provide video evidence of a stranger telling a funny joke
• Provide video evidence of a stranger singing the chorus of "Don't Stop Believing" by Journey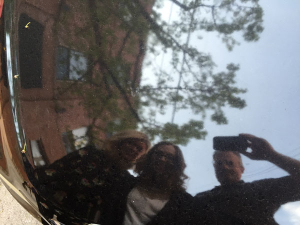 As we wandered East Carson Street, it took a little time for everyone to get comfortable talking with strangers. Surprisingly, most were very friendly and accommodating to our unusual requests.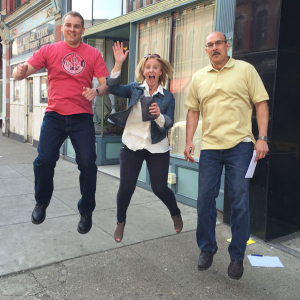 The purpose of the scavenger hunt was to show us that collaboration comes in many forms. We had been studying it in the online space, but experiencing it on the street really opened our eyes. We collaborated as teams. Most strangers openly collaborated with us when asked. A few group leaders emerged. We learned how to briefly reach audiences who were offered no reward but the pleasure of helping us on our hunt. Social media channels are powered in the same way. Typically, there is no financial reward. One party seeks support of its message, and others give support through comments, "likes," shares, retweets, etc. The conversation is organic. It builds as a post is seen by more and more people. Similar to our random conversations with people on the street, businesses can use social media to engage people for many reasons. Maybe it's for gaining knowledge. Maybe it's for spreading an important message. Or maybe it's for spreading a not-so-important message. No matter the reason for engagement, online collaboration can be easy. The difficult part is learning to utilize it for business. And that's the topic we covered during our second GETCreative class session.
Check back soon for Part 2 of this blog series.
Written by Craig Carlin